If you're managing your digital marketing campaigns yourself, have someone in-house handling it for you, or have hired an agency, freelancer, or consultant to do it, the unique Digital Marketing Checkup you'll get from us will keep yourself, your staff, or the provider you're working with honest.
There's no way to hide from the truth.  No matter how good you think you, your team, your brother's kid, your go-to guy or whomever else you've entrusted with your digital marketing campaigns is doing their job, you can't just close your eyes and hope for the best.
Even if you have multiple people (web designers, content writers, SEO providers, Google AdWords managers, Facebook ad managers) handling tasks individually, the end result won't be the same as if you had one person managing all of them to be sure the pieces of the puzzle fit together properly and everyone is working with the same direction in mind.
Have you ever tried driving a car with someone else as your right hand, another person as your left hand, and two others managing the gas and the brake while someone else keeps their eye on the road to tell everyone what to do? 
While that might sound ridiculous, it's really not all that different than having multiple people managing different elements of your digital marketing campaigns, especially when there's not someone whose knowledgeable in all disciplines responsible for keeping them on the same page.
Let me put it another way…
If you were going to build the house of your dreams, would you build a house without an architect to develop the blueprint or a general contractor to follow the blueprint and manage the carpenter, roofer, brick layer, dry wall installer, plumber, electrician, and anyone else responsible to complete the project?
Unless you want to end up like Tom Hanks in The Money Pit…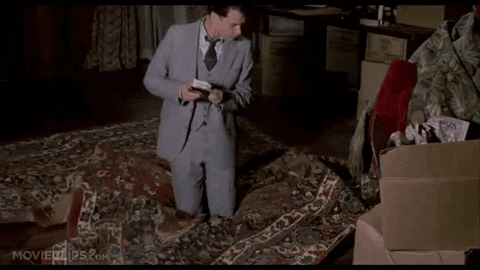 … you can't just rely on having the right people doing quality work.
More importantly, those people need to be managed by the right leaders who understand how all the pieces fit together and make sure everyone is on the same page following the blueprint that defines the steps that need to be followed to complete the project on time, on budget, and at the level of quality needed.
… and the same goes with your digital marketing campaigns.
If you want to be 100% sure they're on the right track, the only way to do that is through a deep, comprehensive analysis of your current strategies to figure out your starting point and the steps you need to take to generate the results you want.
If you're tried of struggling to get the results you want from your digital marketing campaigns or want to know how you can improve on your already good, but not great, results, the one-of-a-kind Digital Marketing Checkup you'll get from us will give you the insights you need to better understand the road map you need to follow to improve your results and dominate your competition.